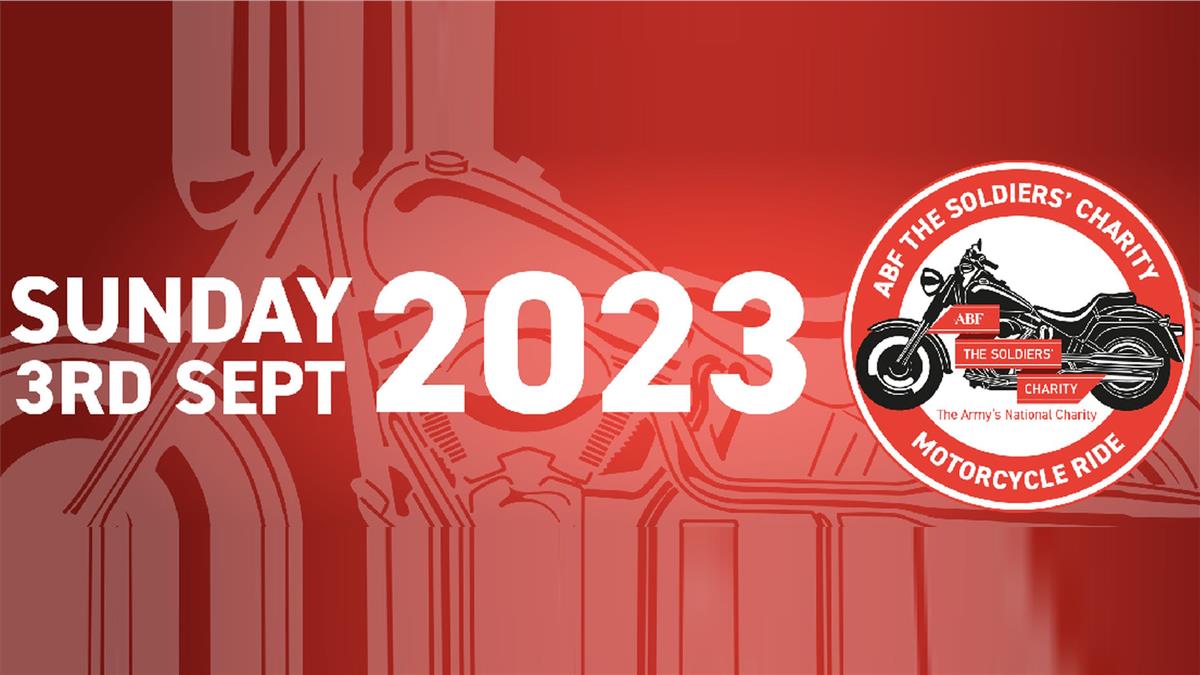 By kind permission of Triumph Motorcycles, the third Charity Motorcycle Ride will take place on Sunday 3rd September 2023. The group ride will take the form of a 40 to 50 mile loop starting and finishing at The Triumph Factory Visitor Centre, Hinckley. ABF The Soldiers' Charity is the National Charity of the British Army.
Over our last two rides, with your help, we have begun to build a fantastic community of riders and bike enthusiasts who help to create a welcoming and enjoyable experience for everyone who joins us. The community and the event are something we are very keen to continue to grow this year.
Whether it's your first time or you've joined us before, whether you're an experienced group rider or this is your first group ride experience, this is the event for you! The event welcomes all motorcycle owners with any make and model of bike. There is nothing quite like the sight and sound of a big motorcycle group ride.