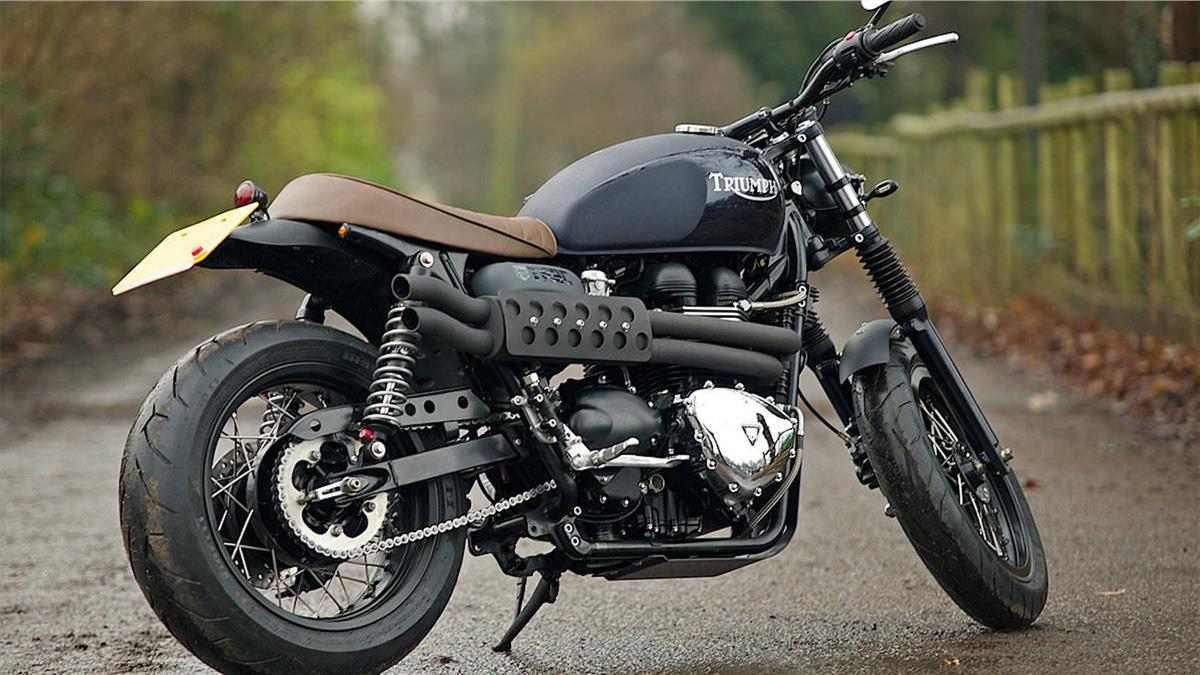 As a passionate Triumph owner, you know that performance and precision is paramount to your riding experience. That's why Zircotec, the industry leader in advanced thermal management solutions, is excited to introduce you to their state-of-the-art ceramic coating and heat shielding technology.
Members of the TOMCC will get an exclusive member-only discount rate:
Individual Promotion
10% OFF Retail Price for Zircotec Ceramic Coating Orders
Bundled Promotion
15% OFF Retail Price for Zircotec Ceramic Coating Orders when two or more people place an order together (must be booked and coated at the same time).
This promotion runs to the 31/12/2023. Please see Nacelle or the Members' Forum for more details.
Zircotec's Endurance Range(tm) of coatings are specifically designed to provide a durable surface finish for motorbike exhaust systems. These coatings are formulated to deliver an extremely well adhered and hard-wearing finish, which significantly outlasts aftermarket paints.
The net result of our development work is a range of coatings used by motorbike OEMs, with a new form of low-maintenance customisation that looks fantastic, is highly resistant to stone chips, corrosion resistant and easy to maintain. In addition, the coating offers a route by which old exhausts can be given new life, though the coating is equally applicable to new systems. Helping to reduce surface temperatures up to 25%, insulating against heat and potentially improve performance and reliability. In all cases Zircotec offers a 3-year guarantee.
The entire Endurance Range(tm) has passed rigorous testing programs, including lifetime testing up to a simulated 100,000 miles use. We have made use of data from our work with a Moto2 race team (MarcVDS) and have tested the coatings on a number of high mileage road bikes, which included 600 miles of winter riding in Wales followed by a 2,600 mile round trip to Italy, exposing the coating to salt spray, ice, storms and torrential rain.
While these bikes frequently returned caked in mud, a power wash quickly returned our exhaust coatings back to their original condition, demonstrating that our Endurance Range(tm) is resilient yet simple to clean, even in extreme conditions, helping to preserve overall visual appearance and custom flair.
Zircotec's Endurance Range(tm) of ceramic coatings offer several benefits, including:
Protection of vital neighbouring components from heat damage.
Enhanced reliability, minimizing the risk of costly repairs.
Improved insulation and reducing surface temperature for a more comfortable and enjoyable ride.
Sleek and premium corrosion resistant surface finishes, providing an aesthetic upgrade that sets your bike apart from the rest.
Visit www.zircotec.com/motorsport or contact our technical team today on 01235 546050 to discuss your requirements and explore the benefits of Zircotec.