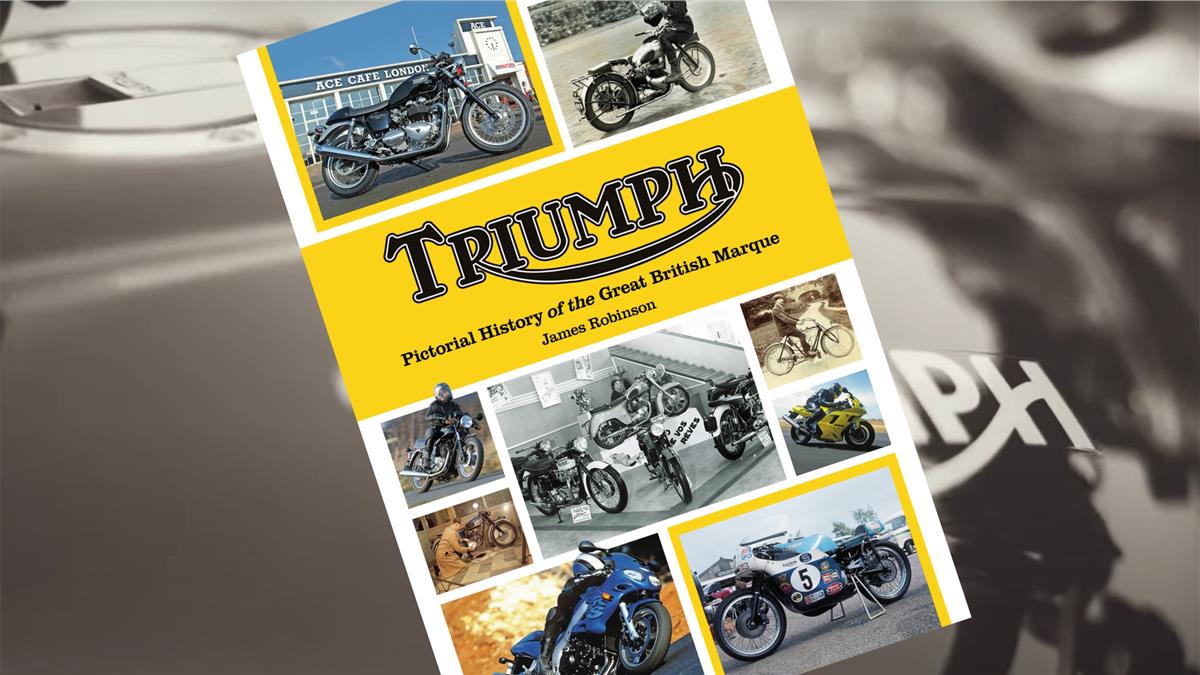 Celebrate more than 120 years of Triumph with The Classic MotorCycle editor's new book! It's a triumph! In fact, many Triumphs spanning a dozen decades, beautifully portrayed in the pages of a new book by editor of The Classic MotorCycle, James Robinson. Available on the Mortons Books website.
You can get a sneak preview of Triumph: Pictorial History of the Great British Marque from the author in this video.
This new video reveals how James delved deep into the extensive Mortons photographic archive to cover everything from Triumph's first motorcycle in April 1902, the late Victorian age to the First World War, the vintage period (1918-1930), the 1930s, the Second World War, the 1950s boom years, the cool 60s, the difficult 70s, the death and rebirth of Triumph in the 80s and beyond – right up to the present day.
Robinson's passion for Triumph is what fuels this hardback book, which is packed with fascinating facts and images gleaned from the comprehensive archive of Mortons, publisher of The Classic MotorCycle. His personal enthusiasm for Triumph machines over the last 20 years is well documented and shines through the book's 144 pages: from the charming Model H to the amazing pre-war Tiger 100, Tridents, Thunderbirds through the ages, and pretty much every incarnation of Bonneville.
Triumph: Pictorial History of the Great British Marque is available to order for £25 via www.mortonsbooks.co.uk. Club Members can get a £5 discount (see the Members' Forum for details).