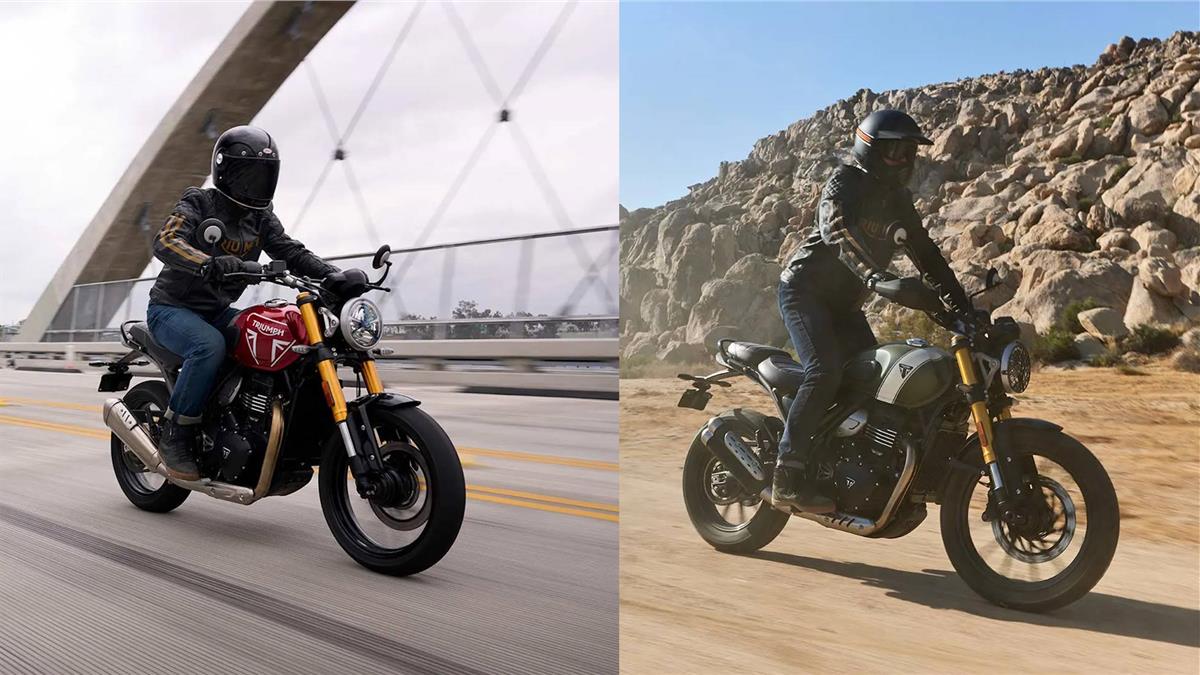 Triumph have announced the prices for their new 400cc models that are due out in January 2024. The Speed 400 is £4,995 (€5.495 $4,995) while the Scrambler 400 X is £5,595 (€6.195 $5,595). These are Triumph's first foray into the lightweight market and the price is pretty competitive with other makes.
The bikes have been making quite a stir and MCN gave the Speed 400 a very positive review when it rode one back in July. These machines are being dubbed the TR series by Triumph.
The preview tour around UK dealerships is still going on so you have until the 12th December to see one in the flesh (or metal and rubber at least). We think these will fly off the shelves, and with the large demand in India UK orders may have to wait a while before delivery so get in quick!