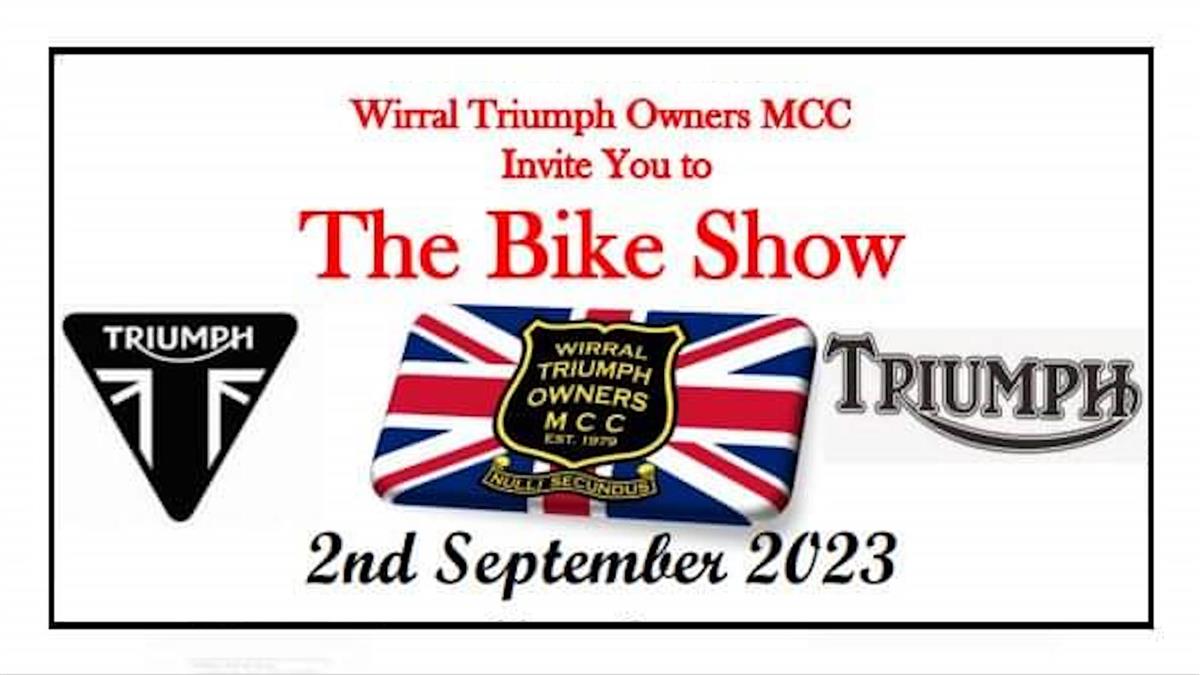 The Wirral TOMCC Bike Show will be held at a new venue this year and on the 2nd September 2023. The new venue is the Newton Arms (formerly the Ridger) which is located at 2A China Farm Lane, West Kirby, CH48 9XW. The show will start around 11am and run on to 3pm for all makes and style of bike.
There will be live music, food and refreshments, a raffle will be held, and there will also be trophies presented in several categories for the best motorcycles in the show.
The Wirral branch support the Clatterbridge Cancer Charity.
For more info on the event, please e-mail the Wirral branch at info@wirral-tomcc.co.uk.