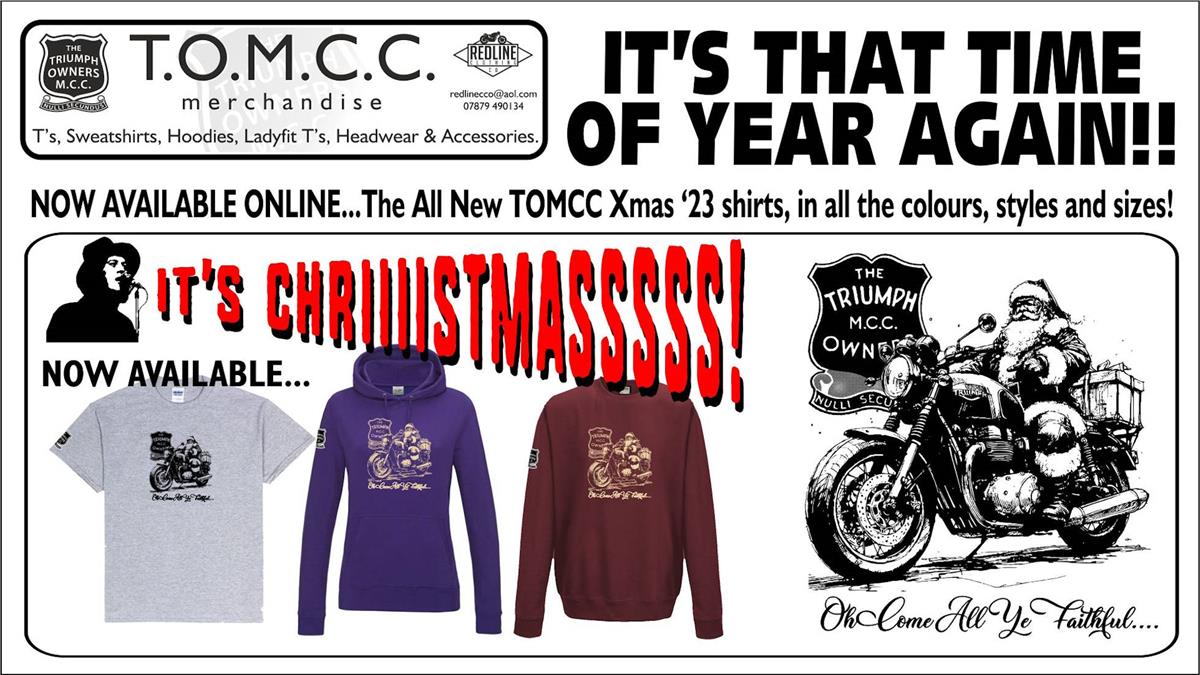 We have a new line of Christmas themed merchandise available to buy from our Merchandise Shop. In all colours, styles, and sizes you're sure to find something for yourself or for that Triumph Owner in your life for Christmas. Please make sure to order before the 3rd December 2023 to ensure delivery before Christmas.
If you also want a Membership to arrive before Christmas, then please make sure to order them before the end of November. After then we will still process your order as fast as we can, but we can't guarantee you'll get it before Christmas. Get in now if you want that special present. Merchandise for UK only will need to be ordered before December 3rd to ensure you get it in time.
A Membership of the TOMCC, and some Merchandise, for that Triumph Owner in your life or in your family is an excellent present that keeps giving for a whole year. Why? Well, even if they choose not to get involved with the Club itself, they will still get 12 editions of Nacelle - the Club magazine - which has all sorts of interesting articles.
When purchasing a Membership for someone as a present, put down their name but put your own address (or another address such as a work one if you live with them) and your own e-mail address too. You'll receive the Membership Card and hopefully the first issue of Nacelle if you order before the end of the end of November (Royal Mail allowing). Once you have given them the present then send us an e-mail to change the address and e-mail address.