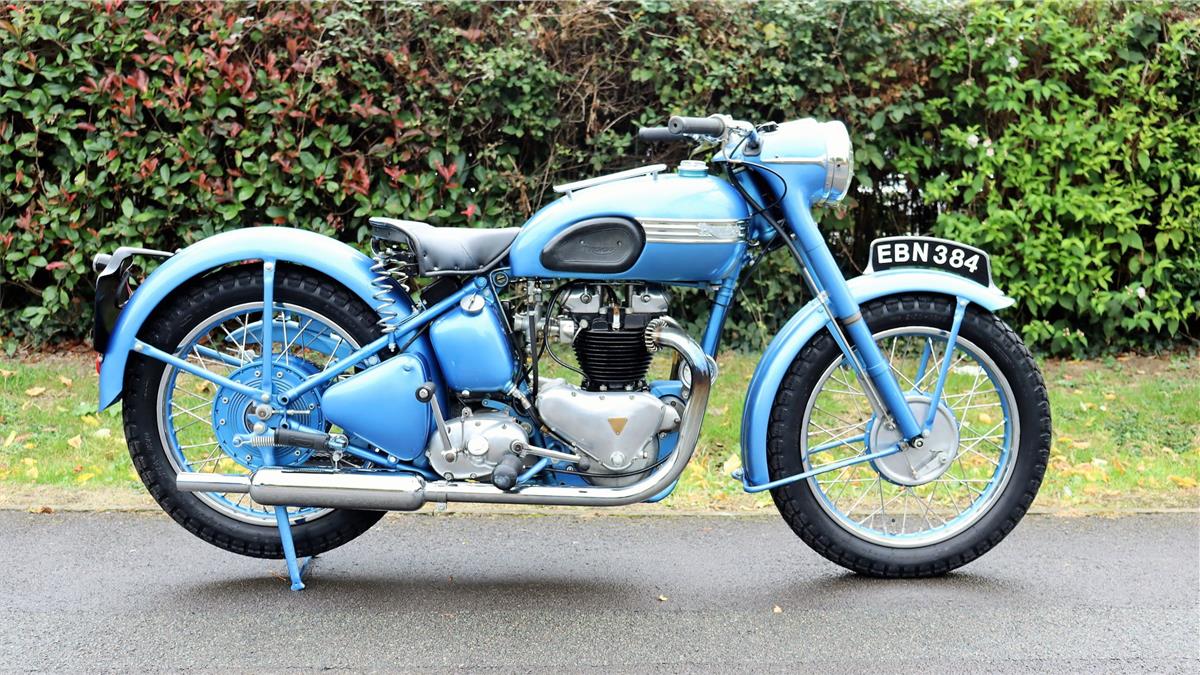 At the H&H motorcycle auction at the National Motorcycle Museum (UK) on 7th December. You will need to register on the website if you want to bid but you have loads of time to do that before December. You will be able to view the lots from 9am on the 7th with the auction starting at 11am (1pm for motorcycles).
At present there are 5 Triumphs up for auction, though that could increase towards the date of the auction.
There is a lovely 1937 Triumph 5H with an estimate of between £3,500 and £4,500. It needs 'recommissioning' but that shouldn't be too onerous and would make a great little restoration project if you're into pre-war machines.
There's a tidy 1950 Thunderbird with an estimate of between £7,000 and £9,000. It looks like it has matching numbers but the 9 on the engine number looks a bit out of place so it's worth checking that closely. Still, a good example of a late 1950 model year 6T.
There's a 1972 Trident T150V with an estimate between £4,000 and £6,000. It should only need some recommissioning to get up and running.
There's a 1970 T100C with an estimate of £3,500 to £5,500 which is running so would be an excellent Classic to get started on.
Finally, there is a '1998' Adventurer with an estimate of £2,750 to £4,250. The colour is listed as Burgundy, but it is actually Aubergine. The bike was built in 1996 and is actually a 1997 model year machine. It was originally sent to Germany in late 1996 or early 1997 but was obviously brought back to the UK and registered there in April 1998.