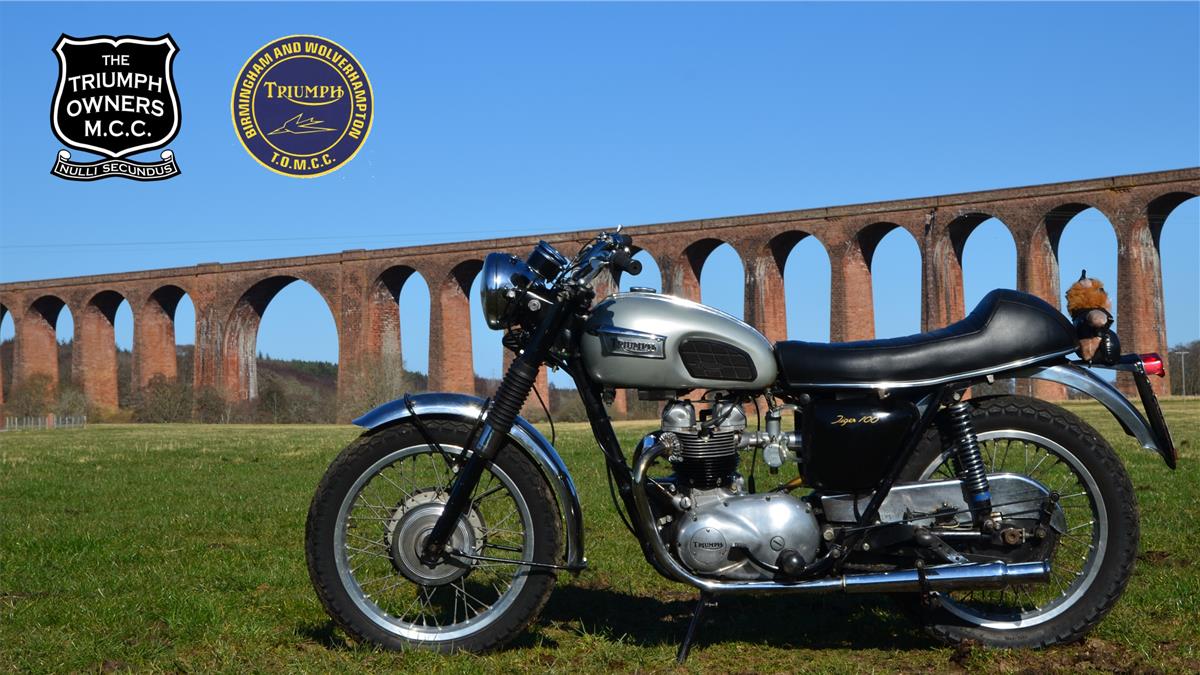 The Clues for the 2023 UK Landmark Challenge are now available. If you fancy taking part then there is more information available in the link and all clues will be printed in a forthcoming Nacelle. The New England Triumph Owners MCC have also announced their own challenge within their branch region.
The results of last year's UK Landmark Challenge are:
| | | |
| --- | --- | --- |
| Name | Branch | Sites visited |
| J. Richardson | N.W. London | 50 |
| B. Marsh | Milton Keynes | 39 |
| R. Rolph | N.W. London | 31 |
| M. Hillcrest | N. Staffs | 26 |
| P. Jenkins | Manchester | 26 |
| N. Lauder | Glasgow | 13 |
| A. Light | Bham/Wolves | 12 |
| K. Richardson | Bham/Wolves | 11 |
| D. George | N.W. London | 10 |
| I. Ellis | Meriden | 10 |
| P. Burns | Milton Keynes | 9 |
| P. Wallbank | S. Hants | 6 |
The best individual was, of course, J. Richardson and the best branch was N.W. London. We hope to see you at the AGM. Many thanks to those taking part. It is good to see some fresh names in there and as this is our thirtieth year we will come up with a one off special award at the end of 2023.
The Landmark Challenge is run by the Birmingham and Wolves Branch, and is a relatively simple concept. All you have to do is solve the clues to identify the landmarks, then visit each one and take a picture of it with your bike to prove you were there. Don't worry if you're not good with clues, the map reference is given to help you out. Oh, and don't worry if you're no good with map references, the clues and map references are available online and you just have to click on them to go to the place on Google maps.
Now we say it is a simple concept... but have you ever tried to visit 50 different places around the UK in a biking year? If you're an all-weather rider that's still one a week (assuming time off for Christmas and Easter). But of course you could visit more than one in a weekend so maybe it isn't such a difficult challenge? There's nothing better than riding with friends and good company so maybe you'll be persuaded to try the Landmark Challenge as a group or a Branch? It also doesn't matter if you only do a few of the sites - you'll get a mention in dispatches.