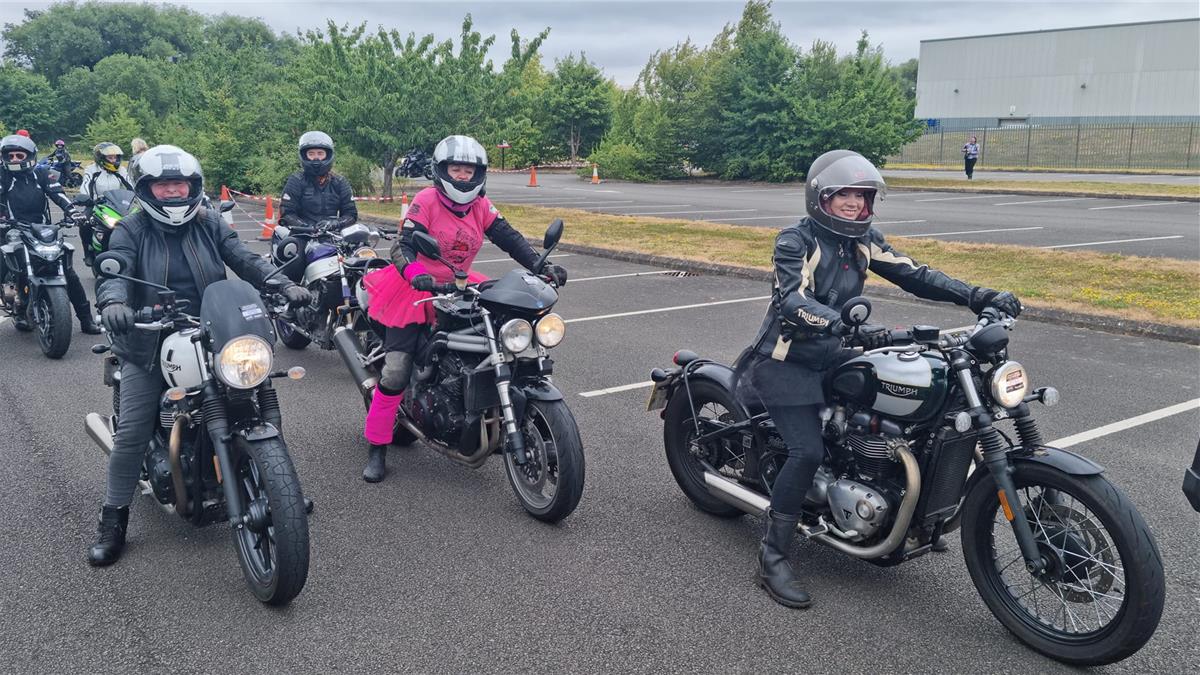 For the World's Largest Female Biker Meet. It was organised by Moto Advisor who managed to get 1,549 female riders to cross the line at the Triumph Visitors Centre and break the previous world record. Among the participants were several TOMCC Members from around the UK The event raised £9,000 for charity.
TOMCC Branches that were represented include Shropshire (3 riders), Suffolk (3 riders), Birmingham & Wolves, Milton Keynes, Northants.
The TOMCC had a stand at the event - manned, as always, by Ken our Chairman.
Moto Advisor organised the previous world record event which had 1,132 female riders attend back in 2017. This event has smashed that record.
Moto Advisor has been set up by biking enthusiasts, Sherrie Woolf and Nimi Patel. They are quite simply bike mad! They love road riding, touring, track days, moto x, green laning and enduro. Although they are far from great at any of it, they have a lot of fun learning new skills and improving their existing ones! On the list of bike disciplines still to try are; trials, speedway and stunting. They also enjoy arranging events for female bikers and find it a fun way to show the bike industry just how many of them are riding their own bikes. Being ladies, they find they don't have enough choice of good quality kit, and in their experience a lot of the industry still carries the assumption that most ladies involved in biking are pillions. That said, they have seen great progress from some companies launching exciting new products that are designed specifically for women, so they're always on the lookout for new products to enhance their riding experience.