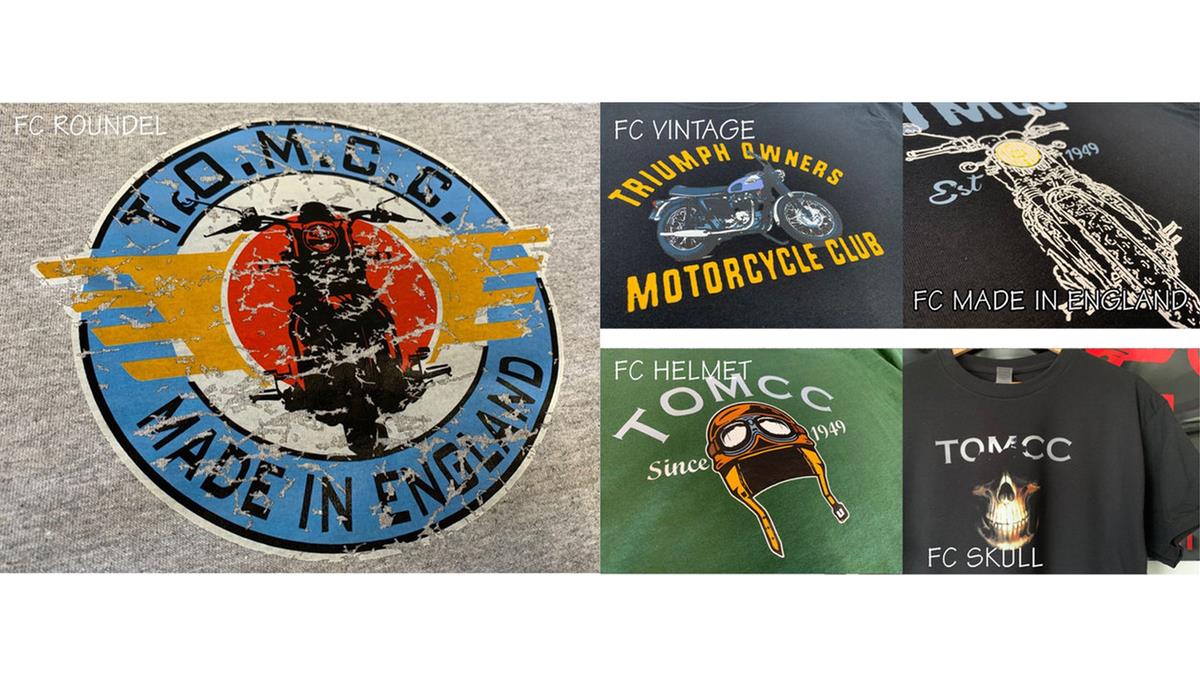 The extensive range of merchandise from TOMCC has something for everyone. Whether you're after a T-Shirt, polo, sweatshirt or hoodie, we can help. Take a look at what's on offer and get geared up for the new season. Ts, Sweatshirts, Polos, Ladyfit Ts. Be the best dressed Triumph Owner in 2023.
Available in multiple sizes and colours. You can also now add a back-print to any Polo shirts.
The more recent designs are printed in colour, such as our very popular Roundel design. Have a look around and see what takes your fancy.