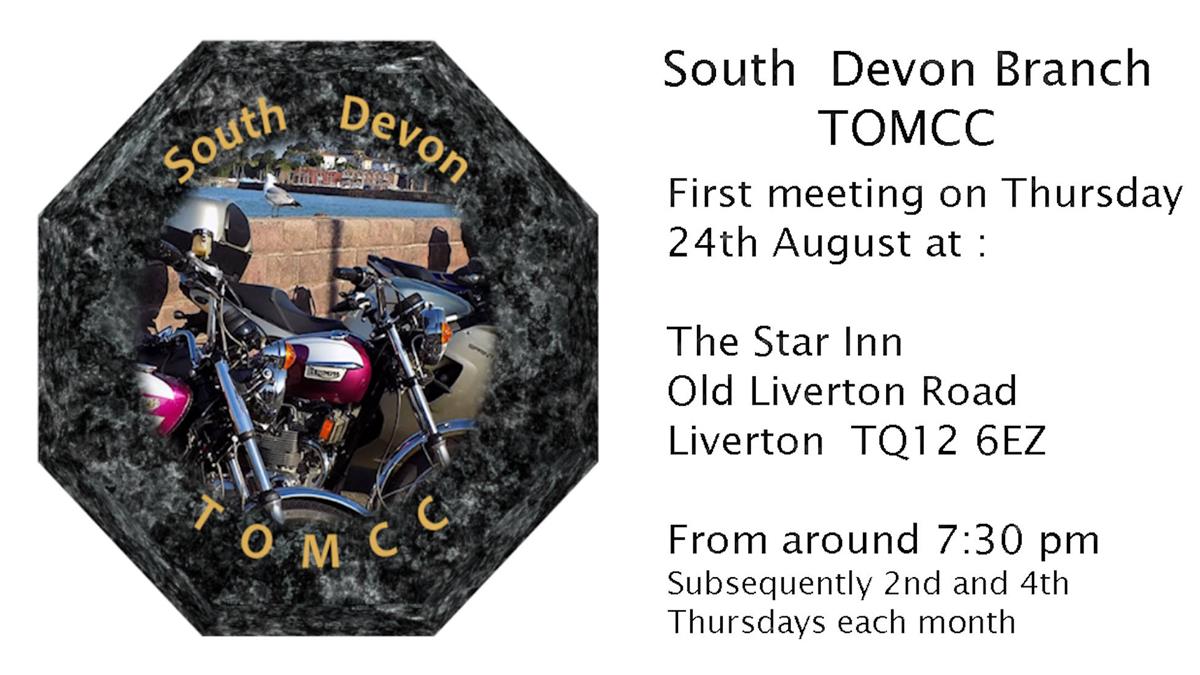 With their first meeting on the 24th August at the Star Inn, Old Liverton Road, Liverton, TQ12 6EZ from 19:30 they are hoping to get a good turnout. Meetings after that will be on the 2nd and 4th Thursdays of each month. If you would like to support the formation of the branch then please get in touch.
They are a small group of Triumph Owners who are starting a new TOMCC Branch in South Devon. For the last few weeks we have been talking through the feasibility, with help from the Members' Handbook, and the steps required in setting up a new Branch.
Their chosen venue is The Star Inn, Liverton, Newton Abbot, Devon, TQ12 6EZ and a 17 mile radius catchment area from the venue will include most of the important Torbay area (Teignmouth, Torquay, Paignton). The Torbay region is well populated with Triumph owners (many with a long history of Triumph ownership and restoration) but not currently well served by a close TOMCC branch – the nearest being Plymouth, this being 29 miles distant on the A38.