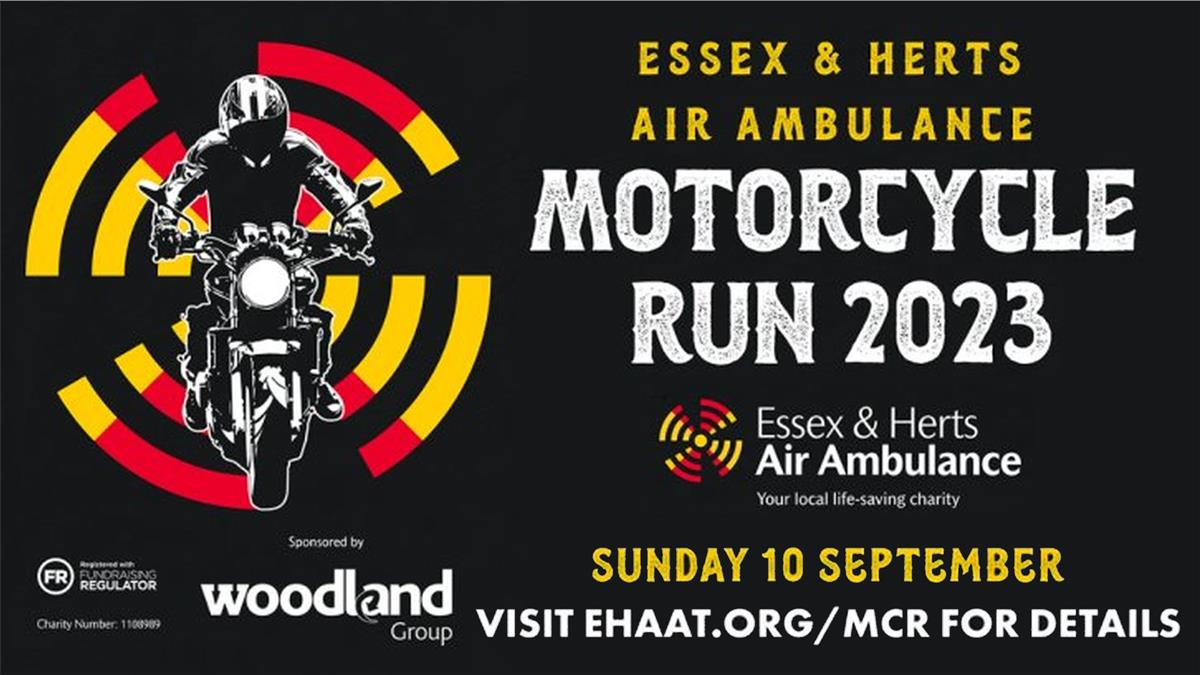 Essex & Herts Air Ambulance's flagship event returns this Autumn. Join up with a convoy of thousands of other bikes on the 60 mile journey from the home of Essex & Herts Air Ambulance at North Weald Airfield to the historic town of Harwich where all will celebrate with the Family Fun day on the green.
Buy tickets to join the convoy now.
Essex & Herts Air Ambulance, unlike NHS emergency services, is a charity. The free life-saving service is provided 24/7 by helicopters and by rapid response vehicles. This is not an NHS service. This charity helps a lot of bikers who have been involved in accidents.
Each critical care team consists of a pilot and co-pilot, a pre-hospital care doctor and a critical care paramedic.
They can be rushed to the scene with life-saving support equipment to deliver advanced clinical care, usually only in the hospital emergency department.
Once stabilised, the patient will be conveyed to the most appropriate hospital by air or land.