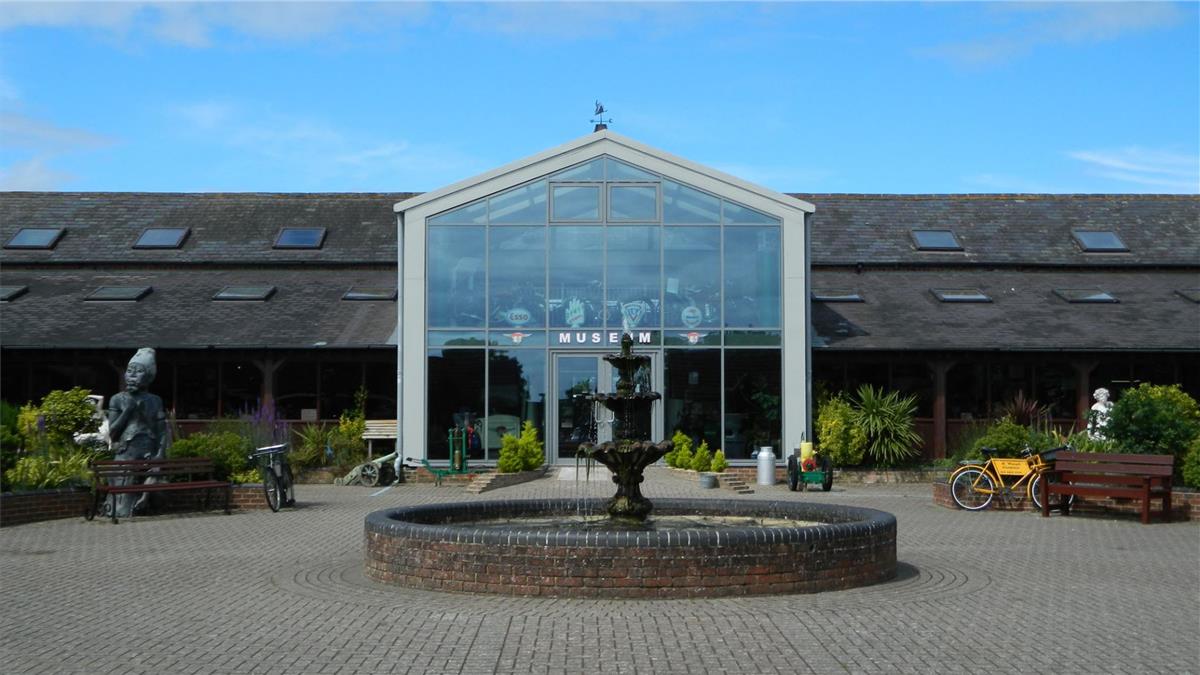 At the Sammy Miller Museum. The Triumph Day will be on the 30th September at the museum itself and we're hoping for a good turnout (weather permitting). TOMCC Members all get a 20% discount on admission to the museum at any time (with proof of membership i.e., your Membership Card).
Located in Hampshire, the Sammy Miller Motorcycle Museum has an amazing collection of motorcycles and motorcycle memorabilia. Sammy is usually working on one or more bikes in his extensive workshop that can be viewed from the courtyard and the museum. There is also a cafe and craft shops to visit.
The event is an opportunity to both visit the museum at a discounted rate of £10.00 (with proof of TOMCC membership, so bring your membership card) and to meet Club members and other Triumph riders.
No pre-booking is required, and the event will run during the museum's usual opening hours of 10.00am to 4.30pm (note that the last admission to the museum is 2 hours before closing).
Only Triumph or Triumph-engined motorcycles will be allowed to park in the museum courtyard and the main car park.
Don't forget that if you can't make the Triumph Day, you will still be able to get a 20% discount on admission to the Museum at any time if you are a TOMCC Member and have your Membership Card on you (don't leave home without it).