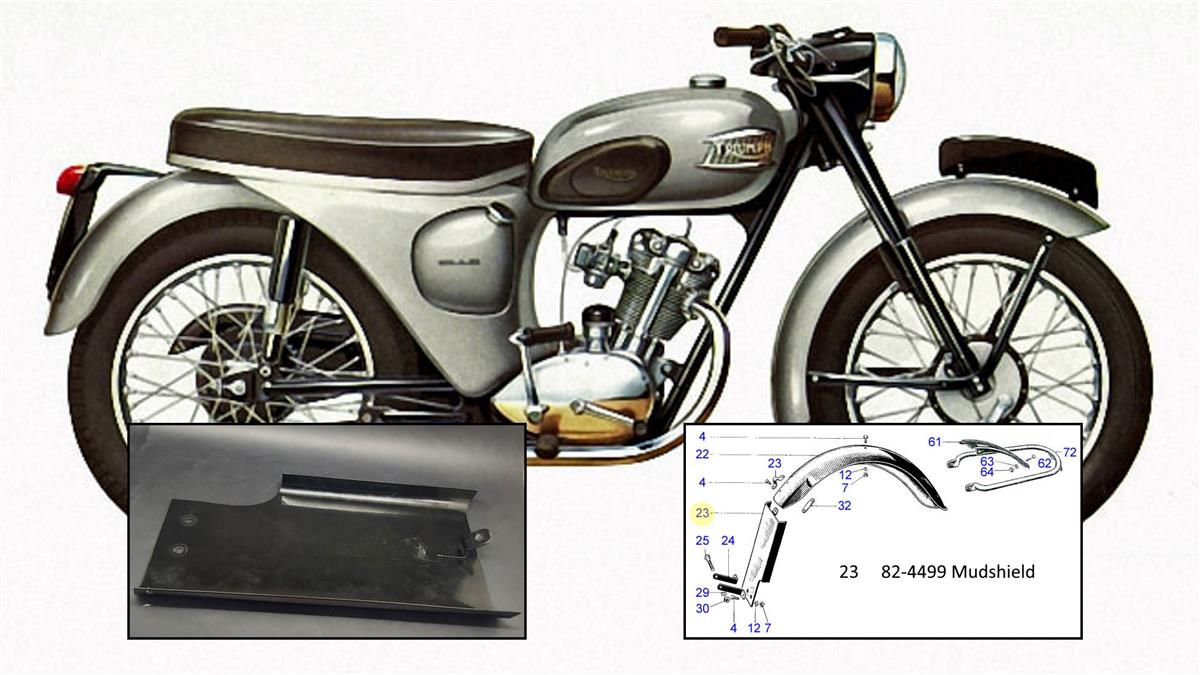 If the demand is there. Draganfly, supplier of Triumph, Ariel, and BSA parts, are considering manufacturing mudguard shields for the Tiger Cub (1959 to 1966) due to there being no sign of any original parts being available. They need to know how many to make though - contact them if you are interested.
The specific part they are considering re-manufacturing is the mudshield (82-4499) and they think it will probably retail for £28. However they don't know how many to make - should they make 3, 5, 10, more?
If you will need one of these and are interested in having a re-manufactured one then get in touch with Draganfly to make sure they make enough.
Draganfly already manufacture a number of spare parts for Triumphs that you can't get anymore - such as brake adjusters (37-3715).