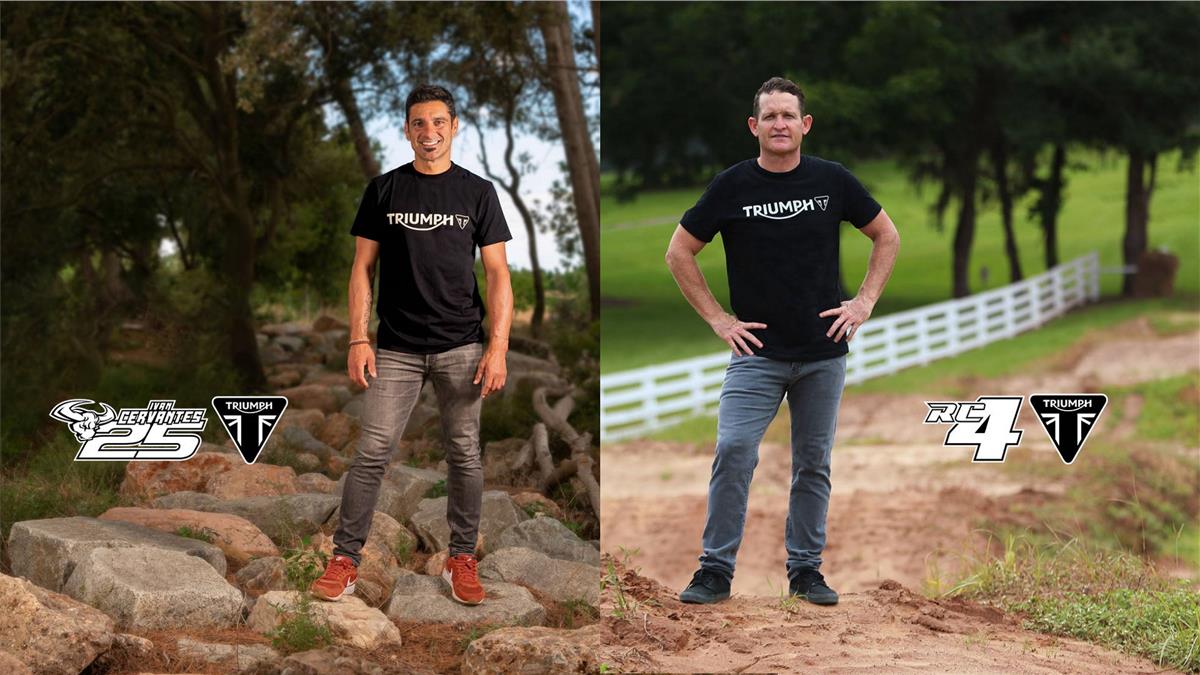 Triumph have announced that they are developing a new range of motorcycles to compete in Motocross and Enduro events. They have recruited Motocross legend Ricky Carmichael and five times World Enduro Champion Iván Cervantes to help with the development and in the preparation for racing.
Nick Bloor said "Today's announcement marks the beginning of a new chapter for the Triumph brand, which everyone at Triumph is incredibly excited to be part of. We are 100% committed to making a long-lasting impact in this highly competitive and demanding world, with a single-minded ambition to deliver a winning motorcycle line-up for a whole new generation of Triumph riders."
The Triumph MX and Triumph Enduro will form a new range covering aspects that Triumph had only nodded at before with the Scrambler machines. Having a factory race team will also cement Triumph's position in the market which is currently dominated by the Japanese and KTM. Although some people have sounded surprised at Triumph's announcement it isn't all that unexpected as other marques venture into Triumph's model territory that Triumph would want to expand into theirs.
The big question is whether these will be competition only or whether there will be road legal versions (yes we know that Enduros really need to be road legal... but only just). We expect these machines to be the first Triumph's to feature Lithium Iron Phosphate (LiFePO) batteries to keep the weight down. Don't expect them to be cheap though - good Motocross and Enduro bikes are not cheap.