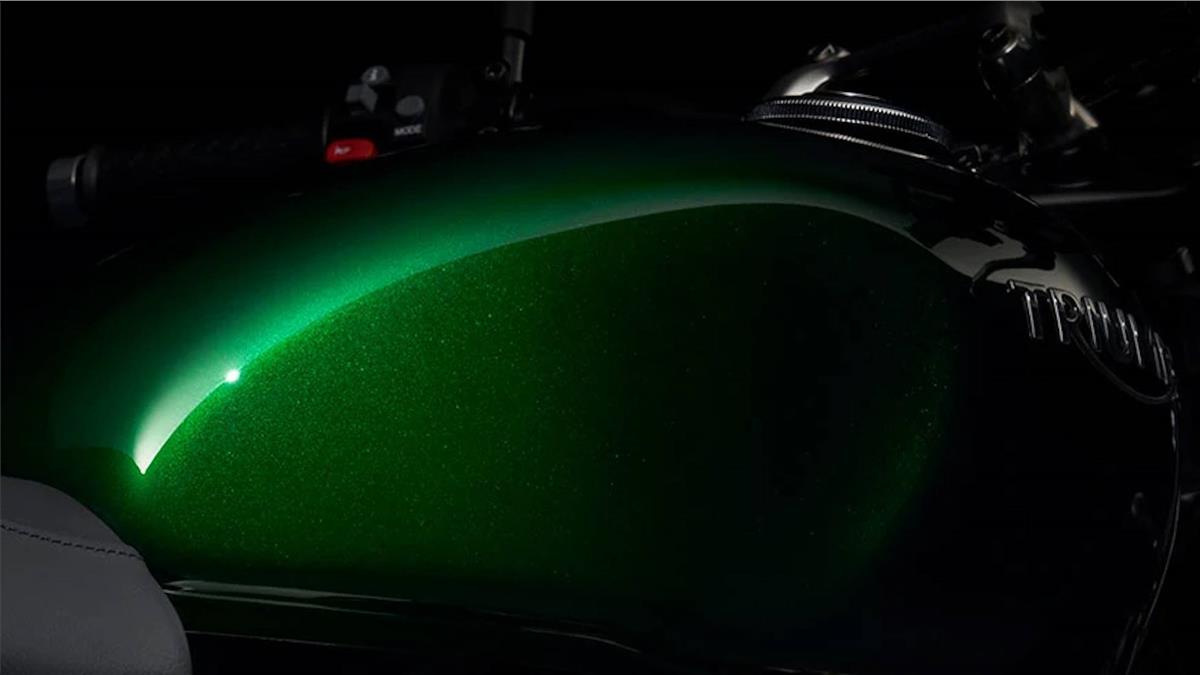 Eight Triumph models have been given a stealthy new paint scheme blending a stunning colour from light to dark. However, you'll only be able to order one for one year. The editions follow on from the Chrome Collection and are part of Triumph's scheme to appeal to new riders with stand-out colour schemes.
The bikes in the Stealth Edition range are the: Bobber Purple, Speedmaster Red, Speed Twin 900 Green, Speed Twin 1200 Red, Scrambler 900 Orange, T100 Blue, T120 Blue, T120 Black.
The paint is not just a simple air-brush and lacquer. They put on a mirror-finish silver base coat first, then a graphite vignette to create the light to dark effect, then a candy colour tinted lacquer is applied to give the colour.
Triumph Stealth Editions – a collection of eight new modern classics showcasing dramatic and unique hand-crafted paint finishes, adding a contemporary twist to Triumph's iconic design DNA… and available for one year only.