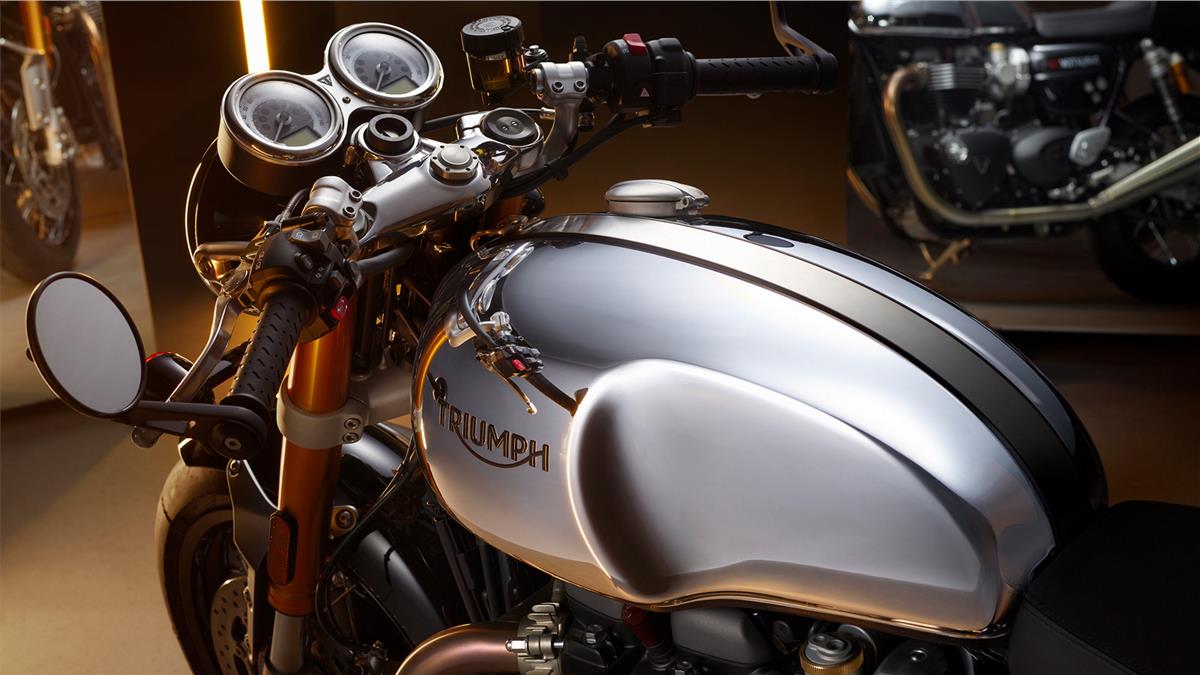 Triumph have released details of another make-over for their Modern Classic and Rocket models. Ten machines are getting the Chrome treatment with some pretty eye-catching paintwork. Most feature a bold colour overlay on a Chrome tank and there are Chrome edition accessories to compliment the look.
The Bike Shed was the venue for the launch. A fairly low-key affair given Triumph's usual launches. Victoria Pendelton came in riding the Thruxton - which has the most Chrome on show. You're looking at about £800 to £900 extra for the Chrome models.
Yes, this may just be another paint-scheme variant rather than a brand-new model, but if you're in the market for a new machine and want something different then these could hit the spot. They are only available for a year.