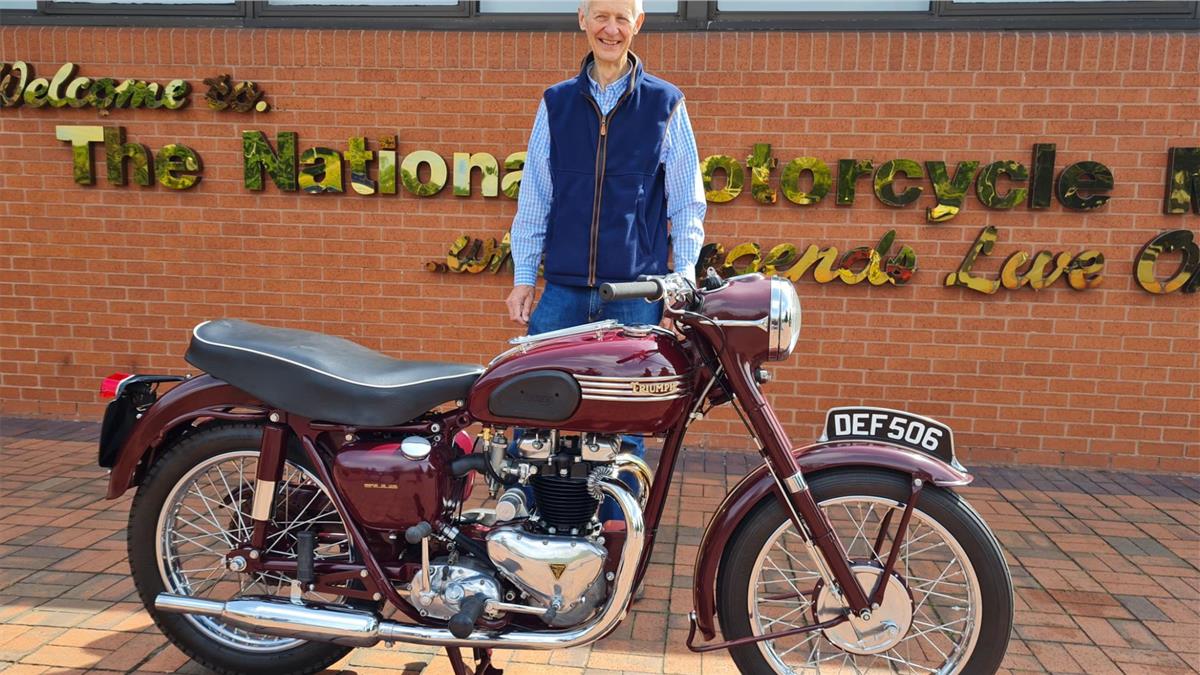 The National Motorcycle Museum Winter Raffle was won by Andrew Quicke who is shown collecting his prize from the Museum. The museum reopened in mid-2021 following the easing of pandemic restrictions and is still recovering from the loss of income so need the raffle income while they get back up to speed.
The draw took place on Sunday 24th April 2022 at the International Classic Motorcycle Show, Stafford, with the winning ticket being drawn by the grandson of the late Mike Hailwood, Michael Hailwood Jnr.
Following on from their winter raffle draw results, The National Motorcycle Museum is pleased to announce details of their summer raffle. 1st prize is a BSA Gold Star.
The prize draw for the summer raffle will take place on Sunday 30th October 2022 at our National Motorcycle Museum LIVE event. Tickets cost £2.00 each & will be distributed during May/June 2022 via subscription copies of the specialist press.