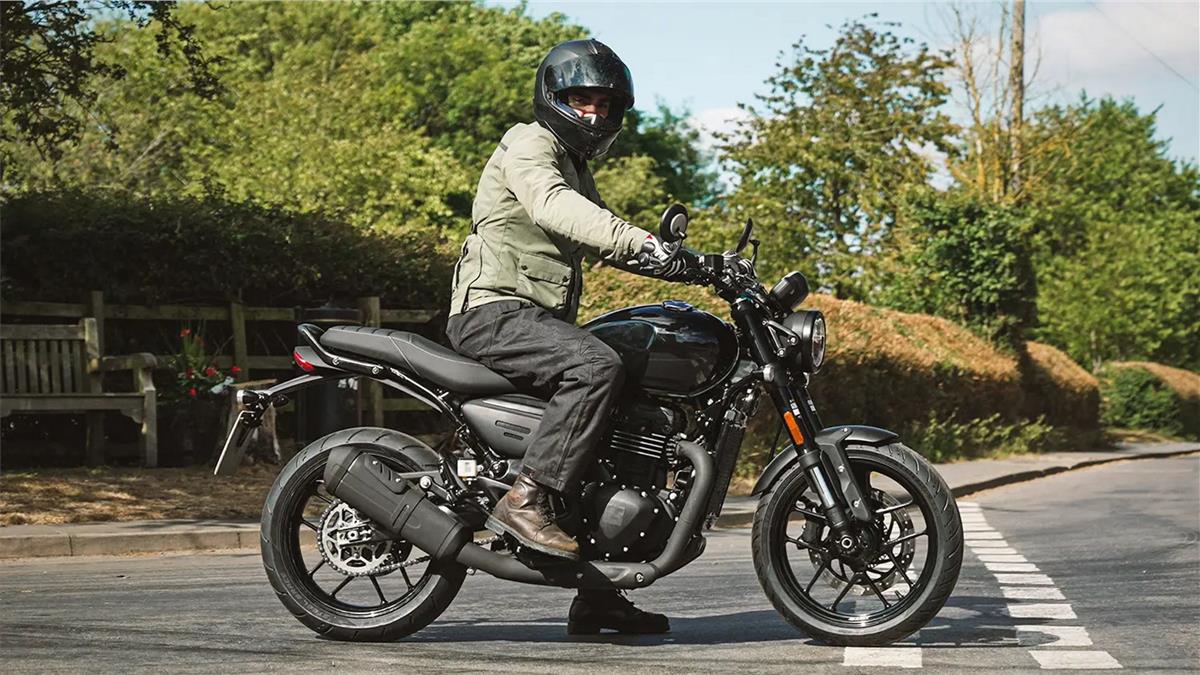 MCN have published pictures of what they claim is Triumph's new middleweight single in on-the-road testing. The tie-up between Triumph and Bajaj (the Indian manufacturing giant) is finally starting to bring machines to market and these could bring a whole load of new customers to the Triumph brand.
We know that the collaboration between Triumph and Bajaj is for middleweight machines that sell well in the Asian markets. That would mean that we will be seeing a 250cc to 300cc single machine at the low end. Bajaj already has its own sub-200cc offerings so they are unlikely to compete with themselves in that. We also think that there would be a second machine in the range with a similar design but a larger engine of 500cc to 600cc. Triumph are not saying anything, of course, because this is such a competitive market.
The bike does look like a quality item, as you'd expect from Triumph. The income brackets in Asia are growing and it is expected that the middleweight market will grow. We think that Triumph could position themselves at the higher end of the market to add some desirability and garner sales that way.
As for these being 'spy' shots... well it seems very unlikely that the guy would pose for the cameras like that, in several different places in the same area - Sutton Cheney (only 11 miles from the Triumph factory). He's pictured turning out of Bosworth Road onto Main Road / Wharf Street, then he's pictured parked opposite Bosworth Road, and then he's also pictured riding having turned into Bosworth Road.