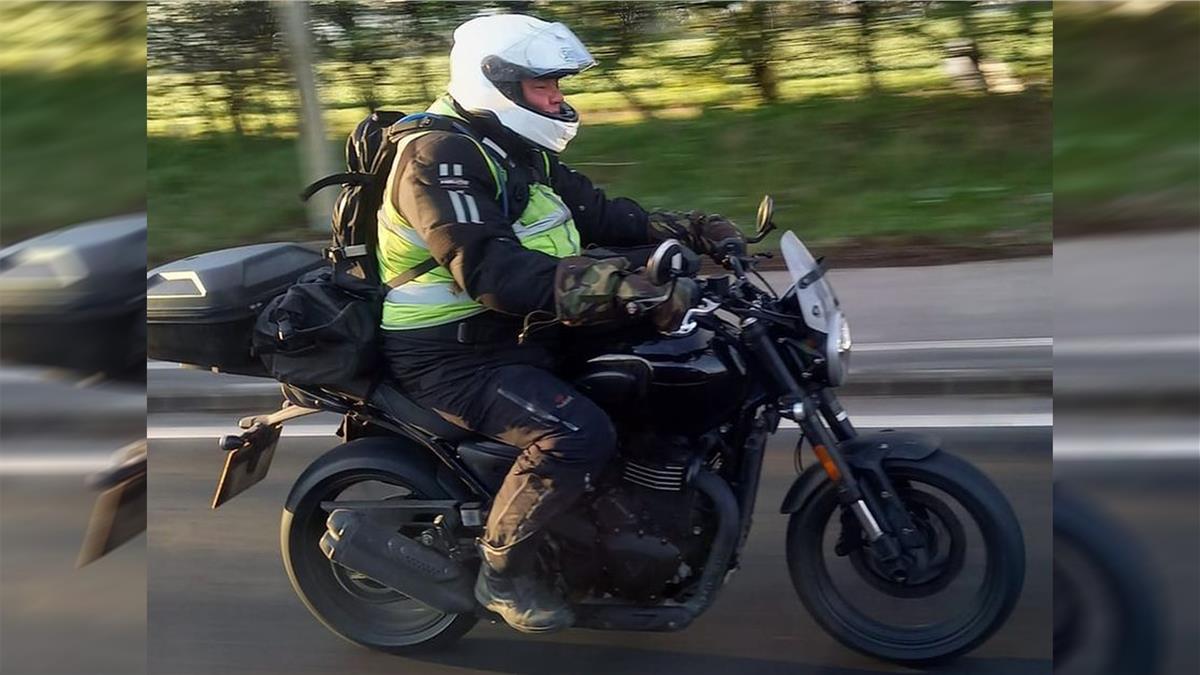 First thing on Saturday morning, this small capacity Triumph - obviously still being road tested - was snapped on the way to the South Midlands Autojumble. Rather than the staged pictures we saw in August last year, this is a very unscripted moment. We are still waiting for the release dates of these machines.
This is almost certainly Triumph testing the bike for endurance/long distance and carrying capacity rather than someone going for a blat down the lanes or posing for a photo shoot. A fly-screen has been added to give some wind deflection at motorway speeds - and with the rider having his visor open it looks like it is working. The exhaust is different to the roadster we saw last year and we think this will be the standard exhaust the model comes with. There is a neat little top box too which may well be an optional accessory. There seems to be quite a bit of weight given that the suspension is a bit compressed, but the bike seems to be handling it without any problems.
The bike had been spotted by others in the past week or so.
We don't have a release date for the small-capacity Triumphs yet, but we think they will be revealed at EICMA 2023 and then at the NEC.
The picture was taken by Keith Salt.