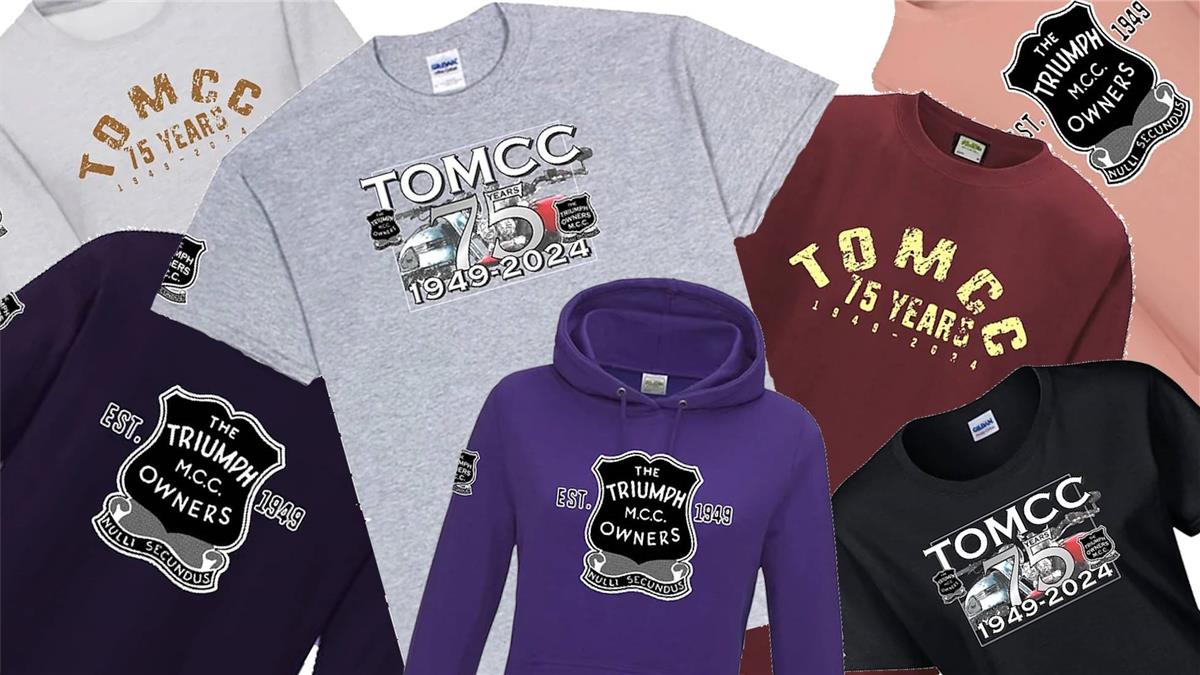 Next year, the TOMCC will be having its 75th anniversary. It will have been 75 years since the Club was formed in South London and we will be holding a party at Shelsley Walsh to celebrate. In preparation, why not celebrate with a new T-Shirt, Sweat Shirt, Polo Shirt or Hoodie for Gentlemen or Ladies.
Available in multiple sizes and colours. You can also now add a back-print to any Polo shirts.
There are other designs available which are printed in colour, such as our very popular Roundel design. Have a look around and see what takes your fancy.