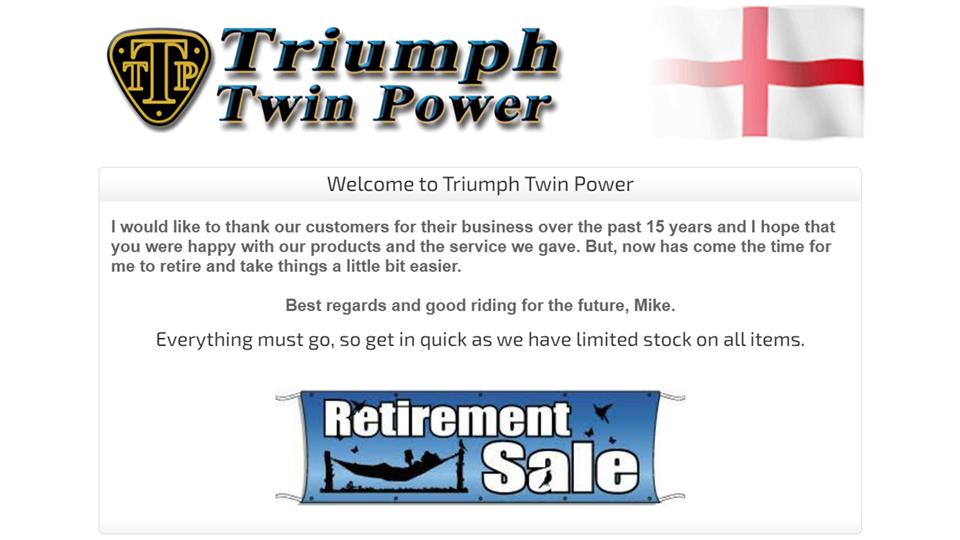 TTP Retirement Sale
Mike of Triumph Twin Power is retiring and so TTP is going to be closing down. Before it does, though, it is having a 'Retirement Sale' with up to 50% off featured products. Of course, stock is limited so when it goes, it goes. If you want to get a bargain for your modern Triumph Twin, then you better get in quick.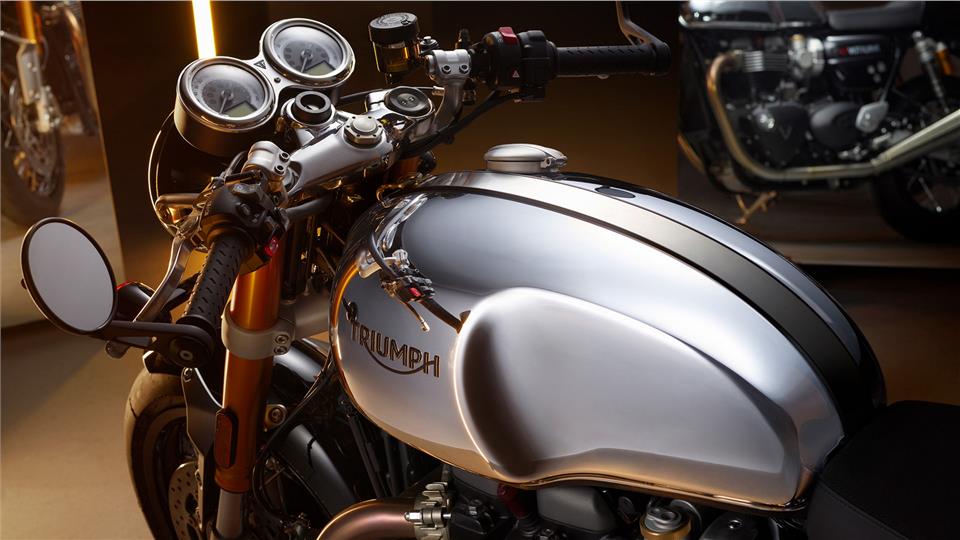 Chrome Collection Launched
Triumph have released details of another make-over for their Modern Classic and Rocket models. Ten machines are getting the Chrome treatment with some pretty eye-catching paintwork. Most feature a bold colour overlay on a Chrome tank and there are Chrome edition accessories to compliment the look.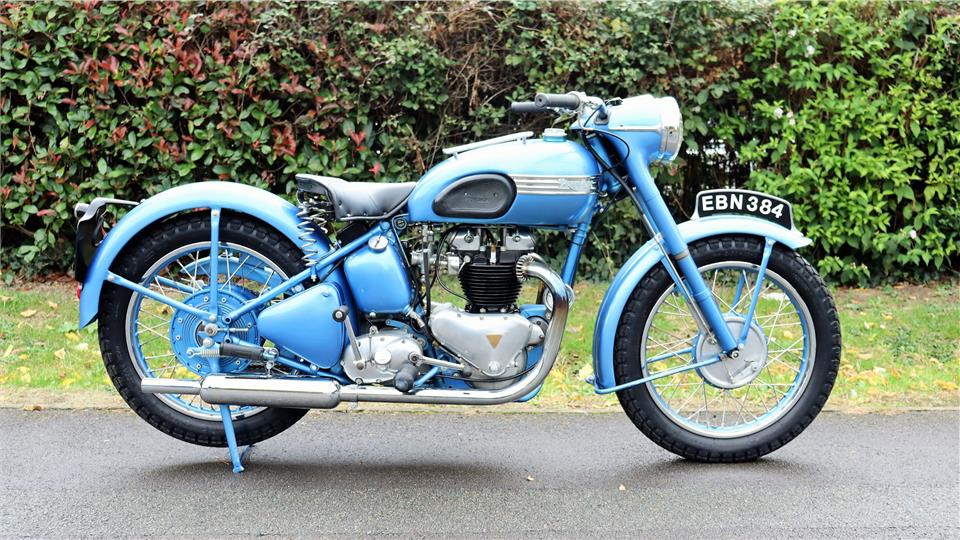 Something for Everyone in December Auction
At the H&H motorcycle auction at the National Motorcycle Museum (UK) on 7th December. You will need to register on the website if you want to bid but you have loads of time to do that before December. You will be able to view the lots from 9am on the 7th with the auction starting at 11am (1pm for motorcycles).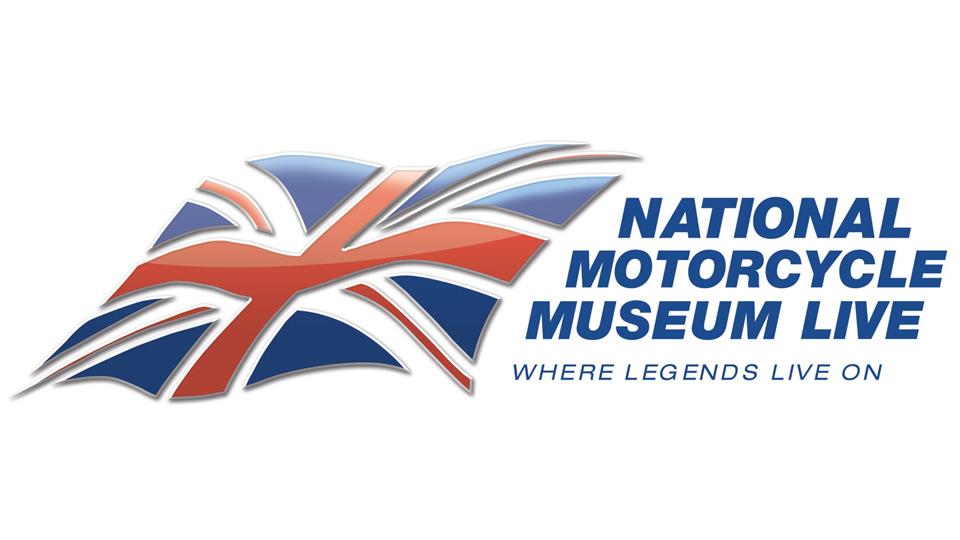 NMM Live 2022 Release Full Timetable
The National Motorcycle Museum have released the full timetable of events for the National Motorcycle Museum Live 2022. National Motorcycle Museum LIVE is again a two-day event on the 29th/30th October! As always, this is the time when everyone can visit the museum free of charge and enjoy a host of exciting free attractions.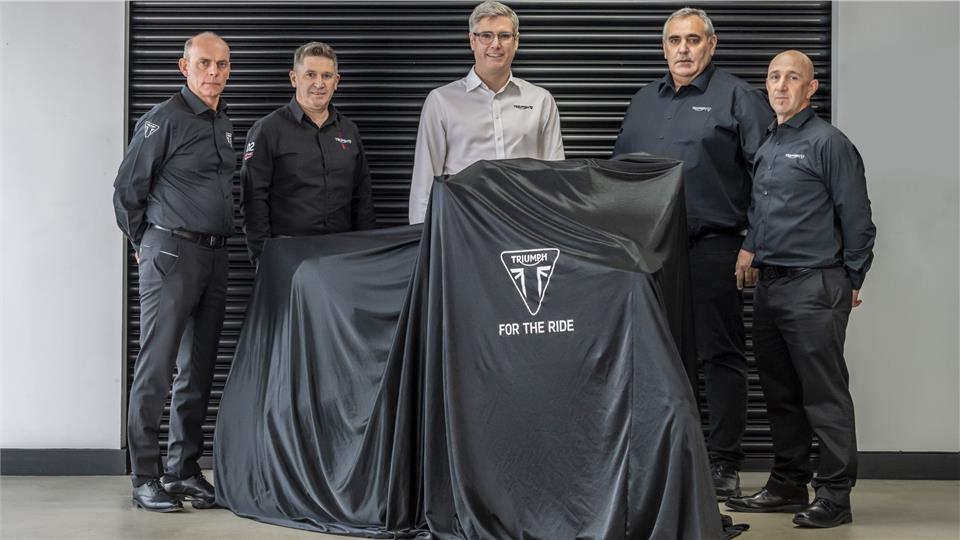 Triumph to Compete in 2024 FIM Motocross World Championship
You'll have to wait for a look at the bikes themselves but expect a further announcement towards the end of this year or early next year. They need to have launched the bike in 2023 to be able to compete in 2024. The bikes are being designed in house at Hinckley's Motocross Design/Engineering Department.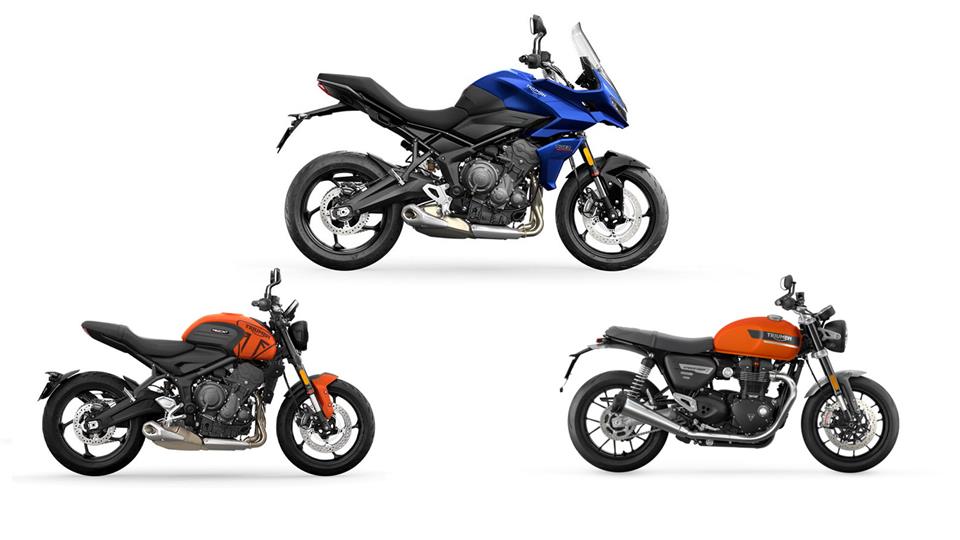 Best-selling Triumphs of first half of 2022 revealed
According to the DVLA figures that is. The result is probably not at all surprising to anyone who has been following the bike market this year, and MCN have given the best-seller a massive thumbs up too. Based solely on how many have been registered in the UK we can reveal what sold the best from Jan to Jun.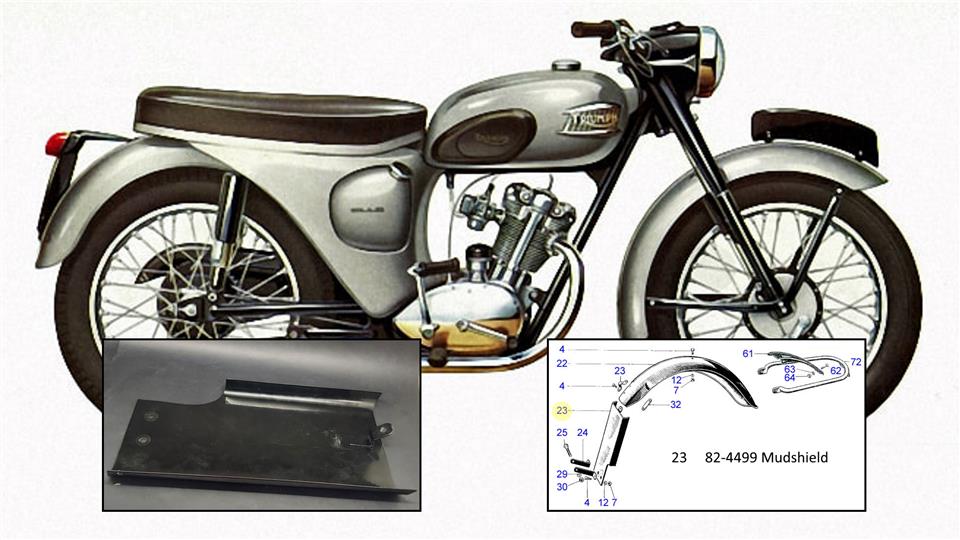 Draganfly to make more Cub parts
If the demand is there. Draganfly, supplier of Triumph, Ariel, and BSA parts, are considering manufacturing mudguard shields for the Tiger Cub (1959 to 1966) due to there being no sign of any original parts being available. They need to know how many to make though - contact them if you are interested.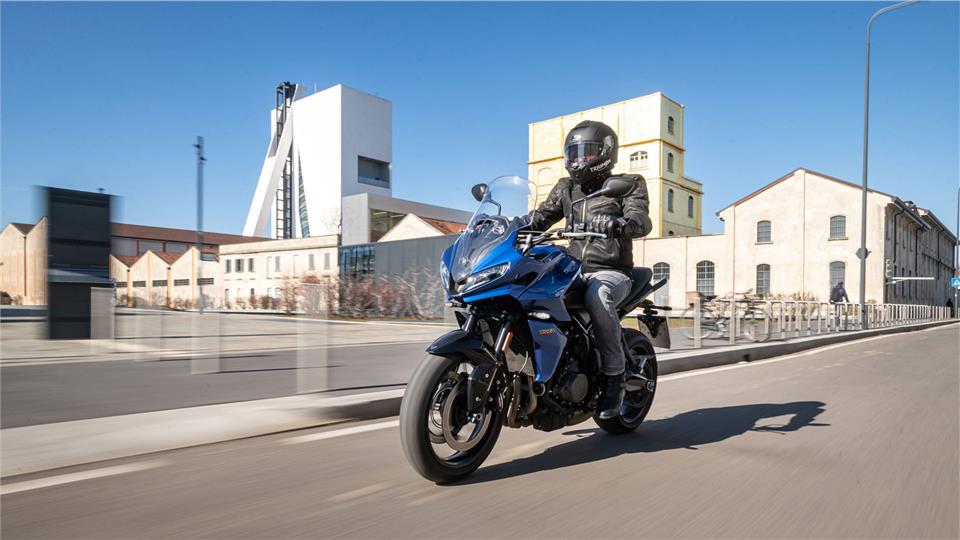 Tiger Sport 660 is MCN's Bike of the Year
It's been announced that Triumph's latest baby-Adventure bike has taken the prestigious Motorcycle News (UK) Award for Best Bike of the Year 2022. The under £9,000 triple was only introduced at the start of last October but has gone on to be a massive success for Triumph, and this award is well deserved.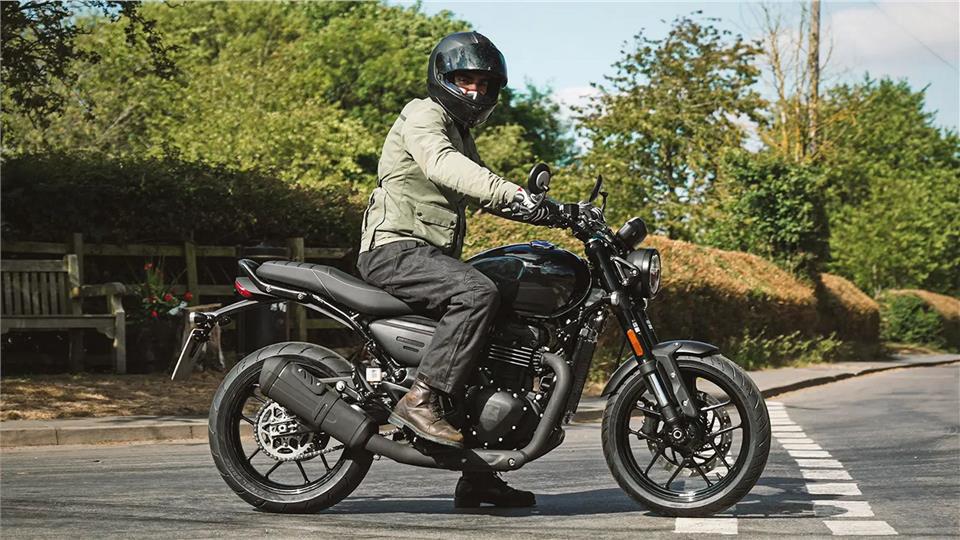 MCN show Middleweight Triumph Spy-Shots
MCN have published pictures of what they claim is Triumph's new middleweight single in on-the-road testing. The tie-up between Triumph and Bajaj (the Indian manufacturing giant) is finally starting to bring machines to market and these could bring a whole load of new customers to the Triumph brand.
---